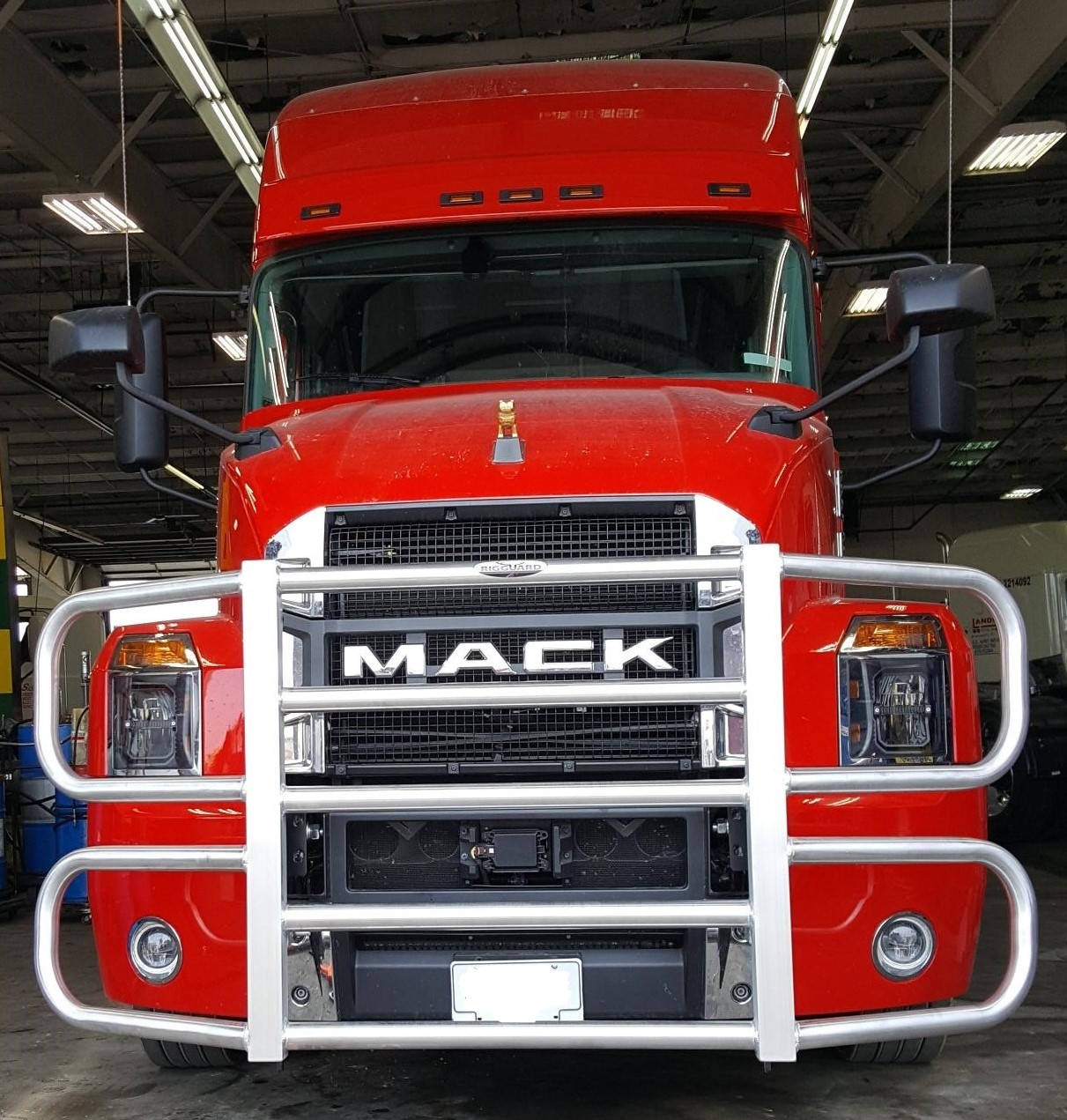 RIGGUARD has revamped its entire line of High-Quality Deer Guards to fit all the new generation trucks.
Available in aluminum, stainless steel and powder coated steel.
RIGGUARDS fold down for easy engine access
A RIGGUARD not only protects your bumper, but is a cost effective solution for bumper protection, keeping your front end safe from costly repair and dreaded downtime from front end collisions. The RIGGUARD will stand up to numerous animal collisions and the toughest road conditions, with little or no damage to your grill and bumper.
Starting at $995.00. Installation Available. Call today to invest in your bumper and front end protection!
Check out the full RIGGUARD line here